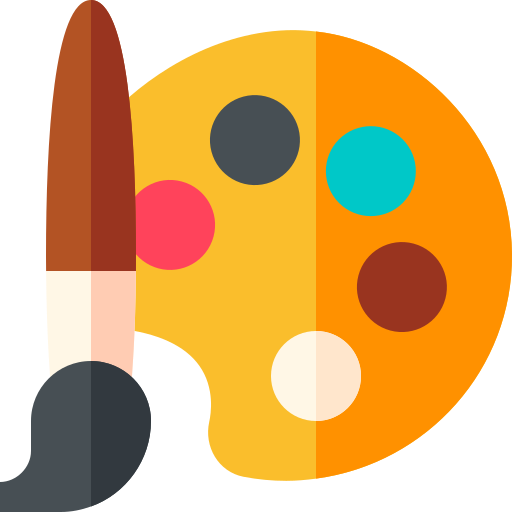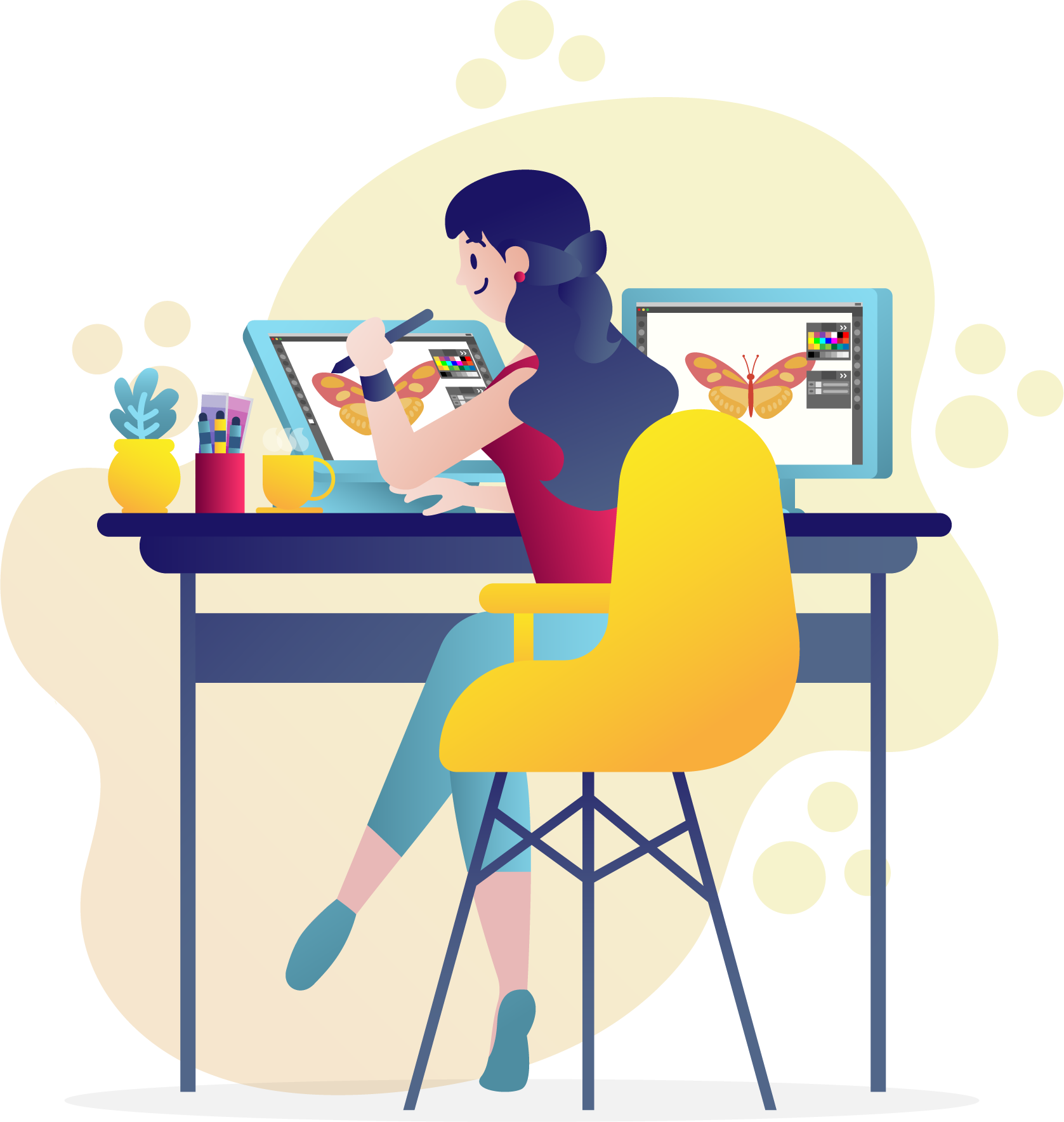 At Digirank360, our company strongly believe that Graphic design is all about communicating your business goals and message through visuals. We are one of the best Graphics Designer services providers in Bhopal. We have a great team of experts in designing the logo and collaterals to give it an identity. As we know the designers spend a good amount of time coming up with designs that will sustain them for decades together.
Digirank360 Graphics Designing Agency will help you create an image that will never be out of people's minds. Our team of expert designers make sure that the visual information is given a proper form and structure, to communicate your unique message and reflect your identity. The design that compels, attracts and leaves an impact, is what our company Digirank360 delivering for more than 8 spectacular years.
Digirank360 the best Graphics design company in Bhopal provide a comprehensive range of design services for the Industry Verticals. It doesn't matter whether you are a start-up or a well-established enterprise, with our years of expertise, we know what can work best for you. Digirank360 has a talented team of the best graphic designers in Bhopal India, who with their creative instincts create ingenious designs ideal for promoting your brand, products, or services, anywhere & everywhere.
 A graphic refers to a design or visual image displayed on a variety of surfaces, including canvas, paper, walls, signs, or a computer monitor. We use it to create for entertainment, branding or providing information. Graphic Design is a presentation of information developed through a creative process for a particular function. With Graphic design, we create visual communication through typography, imagery, and colour. Posters, packaging, logo and marketing materials, depending on the nature of the business this all created by a graphic designer.
Digirank360 is the top graphic design company in Bhopal India, providing pioneering advertising and promotional services. If we talk about our graphic design each of our designs is crafted with the sole aim of creating a visual impact in a single glance. Our company take the help of texts, symbols, designs, logos, colours, images, etc, to create an attractive and alluring design. As we know graphic design is the vital part of any new company because with the help of graphic design companies launch their business in the market. Graphic design is one of the greatest platforms for launching a new product to business in the market. We have proficient graphic designers with fresh, innovative and imaginative ideas employ the highest level of creativity and experience in their ingenious work.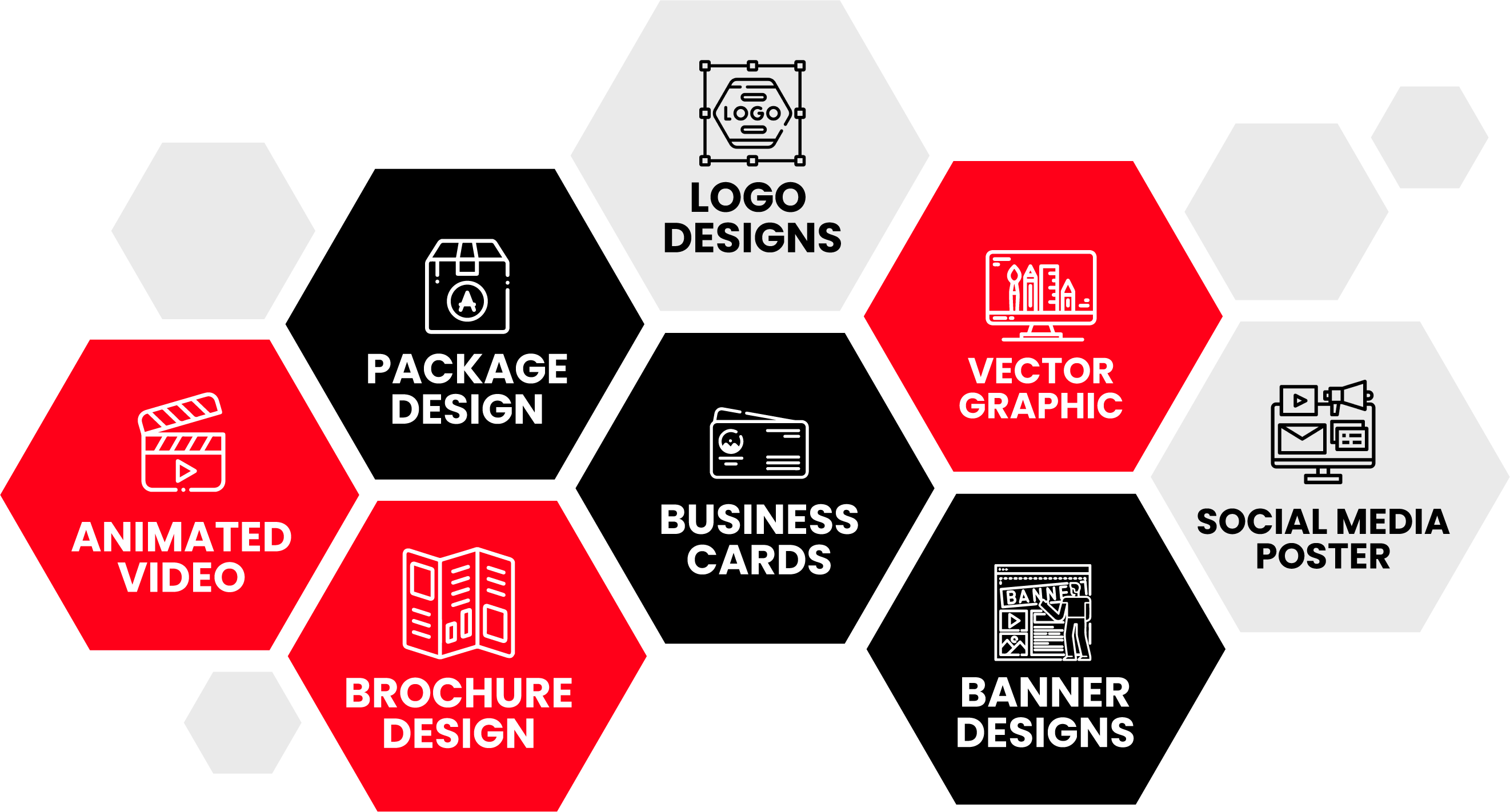 Digirank360 helped many of our esteemed clients in creating remarkable visibility for their brands and businesses through our designs.
As we know branding is the best and most recognized form of advertising and our design speaks volumes about it.
Digirank360 being a leading graphic designing company in Bhopal can create and curate any type of design.
All you need to do is contact us and our company will leave no stone unturned to make your experience worthwhile by delivering matchless graphic design services within a stipulated time.
1. Visual identity graphic design:
Visual identity act as the face of a brand to communicate those intangible qualities through images, shapes and colour.
Designers in visual identity graphic design create assets like logos, typography, colour palettes and image libraries that represent a brand's personality and in addition to the standard business cards and memorandum. 2. Marketing & advertising graphic design:
Graphic designing uses a lot in marketing and advertisement, with the help of its company selling their product in the market and the result of any successful advertising is, of course, the sale of the product.
This is some example of marketing graphic design:
Postcards 

Magazine  

Newspaper ads

Posters 

Banners 

Infographics

Email marketing templates

PowerPoint presentations

Menus

Social media ads, banners and graphics

Banner and retargeting ads

Images for websites and blogs
3. User interface graphic design
User interface (UI) is a type of graphic design in which a user interacts with a device or application.
With the help of UI design, we provide a user-friendly experience. A user interacts with a screen, keywords and mouse but in the context of graphic design.
As we know, the mobile industry is growing so fast. Through apps, companies have started delivering their content and services.
Professional app designers know how to design an app with an elegant interface, perfect icons, and excellent art.
 User interface graphic design example:
Web page design

Theme design 

Game interfaces

App design 4. Publication graphic design:
The print was the only medium for providing news and information in the olden days. But today digital medium is on the top.
Publication design is used for a classic type like books, newspapers, magazines and catalogues. The Graphic designers that specialize in publications work with editors and publishers to create layouts with carefully selected typography and accompanying the artwork, which includes photography, graphics and illustration and publication designers may work as freelancers, as creative agency members or in-house as part of a publishing company.
Graphic design expertise needs to understand colour management, printing and digital publishing.
5. Packaging graphic design:
There are two roles of packaging, the first is to protect the product while storing and distributing and the second one is selling and also communicating directly to consumers, which makes it an extremely valuable marketing tool.
Designers create the concepts of developing mockups and create the print-ready files for a product.
This requires expert knowledge of print processes. Packaging designers have skills in problem-solving and in addition to a strong working knowledge of print and industrial design. Motion graphics are graphics that are in motion. In motion graphics design animation, audio, typography, imagery, video and other effects that are used in online media, television and film all are included.
Motion graphic design is in demand most companies use it to display their products and services with short animations for their product sale.
Apart from photography the designer also trained in lighting, effects and animation techniques.
Examples of motion graphic design
Advertisements

Animated logo

Trailers

Presentations

Promotional videos

Tutorial videos

Websites

Apps

Video games

Banners

GIFs