Social media marketing agency in bhopal
Our team manages all your social media profiles.
Digirank360 Social Media Marketing Agency – As we know more than one-third of the World's population is on social media, so what else could be a great place for marketing, other than social media? Digirank360 Social Media Marketing Agency in Bhopal draw traffic and attention to your website through social media networks, such as Facebook, Twitter, Instagram, YouTube, etc. If you choose us as your social media marketing company then we'll help you reach out to your potential customers fast.
Digirank360 is the best social media marketing company in Bhopal and we provide the best social media marketing services at an affordable rate. These day's Social networking is a great way to communicate with people around the world and customers can be targeted cost-effectively on these sites. We have a professional Social media marketing team and they turn your online brand into a successful brand name. We offer the best Social Media Marketing services in Bhopal for clients worldwide who want to develop their brand awareness through strategic social media marketing campaigns. We can help you to create a strong social media presence whether you want to grow your brand or promote a new business venture.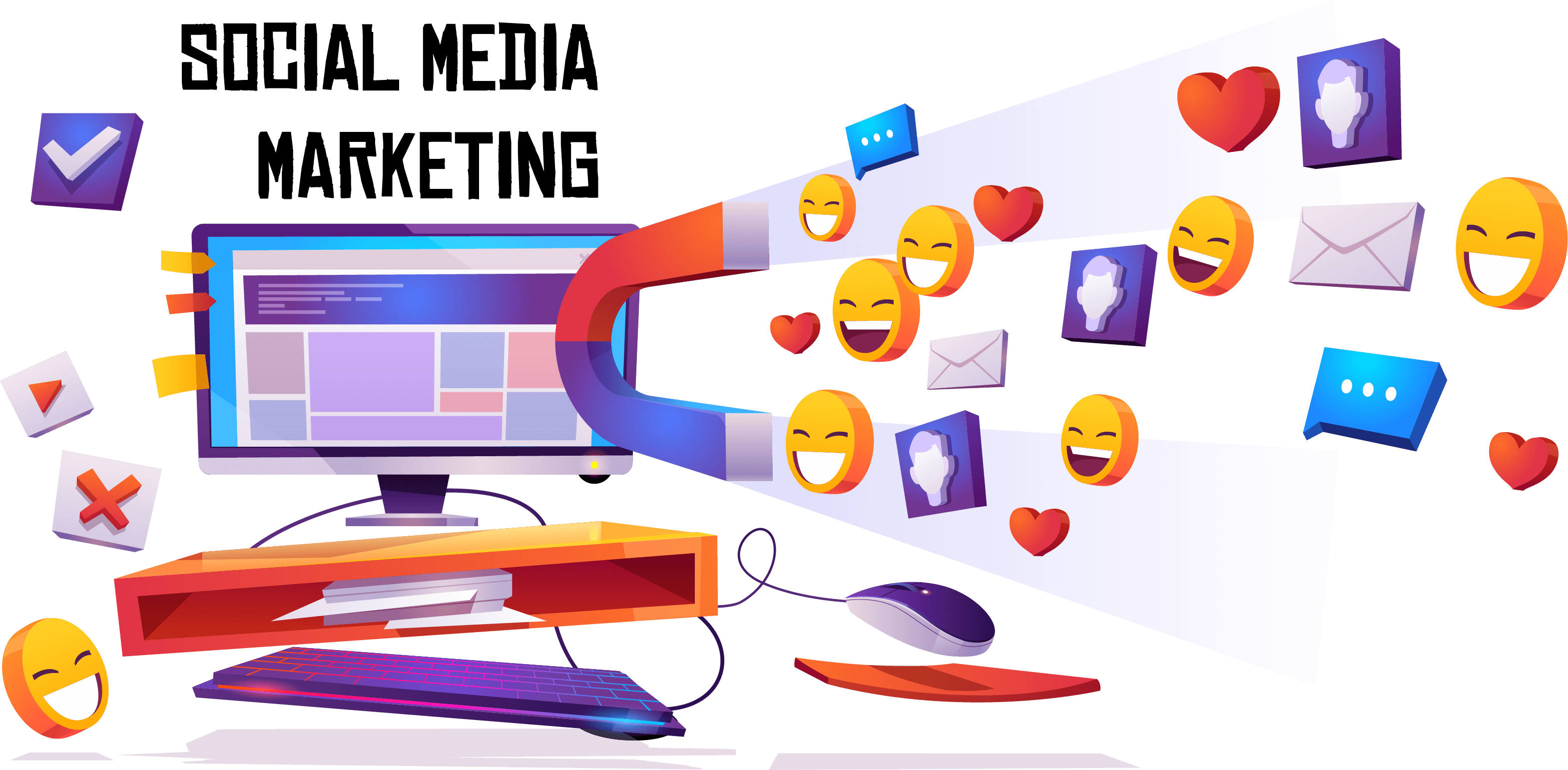 Social Media Management means managing your all social media profile like Facebook, Twitter, Instagram, LinkedIn etc in an integrated manner and create a viral marketing plan.
It includes continuous updates about your brand and more important is interaction with your customer.
Nowadays customers not only check brand's presence on social media presence and reads review written by other users, but also check whether brand is responsive or not. Customer's trust also increases when he/she observes his/her friend is also following the same brand.
For all these, it is necessary for a brand to manage all social media profiles in an utmost professional manner. We, at Digirank360, take care of this with a pride of expertise. We are a team of content writers, graphic designer, social media strategist and social media manager. So, this helps a brand to get social with lucid content, attractive graphics and integrated strategy.
Social Media Marketing Services

We Provide
Our

Social Media marketing services

Obsessed With Results & Powered By Passion
Our company Digirank360 is dedicated to providing our clients with the best services. We try to approach each client's marketing campaign as if it was for one of our businesses, with the belief that every business needs to be marketed in a way that is honest, and ethical. We have a great team of Social media marketing professionals and they know how to deal effectively with social media marketing campaigns that take into account the individual needs of each client. In social media marketing as well as having excellence, we also have the passion and drive to help every client grow their business via online social media outlets
Advantages of using

Social Media Marketing Services.
These days about 80% of marketers claim that social media generates immense exposure for their company, and that's only one of its many advantages. Social media marketing is now a substantial part of every marketing strategy, and the benefits of using social media marketing are so great that anyone not implementing this is cost-effective. In marketing, many marketers realize the potential for business growth using the platform social media marketing is a key element for success.
Without spending too much time or money, you'll get a large number of audiences with the help of social media marketing. Social media marketing is a very cost-effective way of promoting businesses and other projects. By increasing trustworthiness, loyalty, brand awareness, and sales social media marketing can establish your organization as a leading authority.
Types Of

Social Media Marketing Agencies

In Bhopal.
Facebook Marketing Agency In Bhopal.
Twitter Management Agency In Bhopal.
LinkedIn Management Agency In Bhopal.
Instagram Management Agency In Bhopal.
YouTube Management Agency In Bhopal.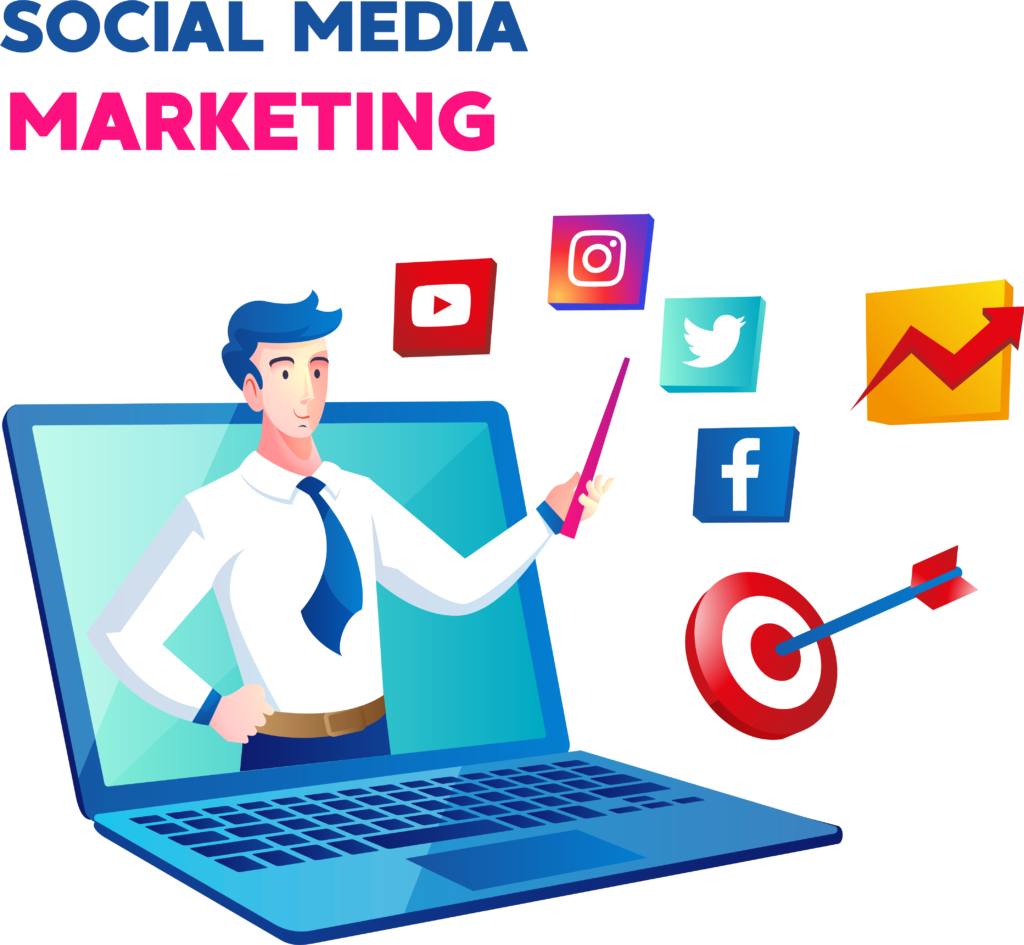 We are a social media agency that creates brand awareness, initiate & encourage consumer interactions & also look after the reputation management.
Benefits of

Social Media Marketing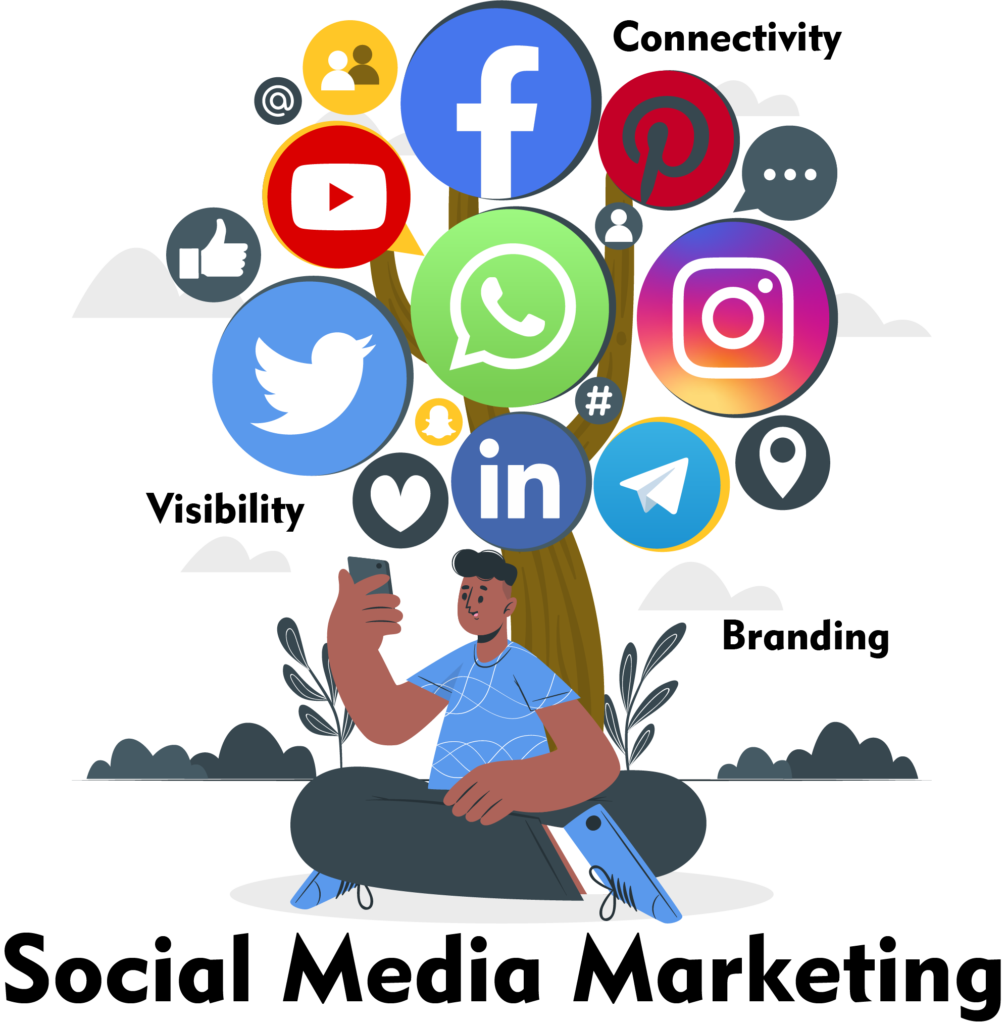 Social media marketing refers to the use of social media and social networks to market a company's products and services. The work of Social media marketing is to provide companies with a way to engage with existing customers and reach new ones while allowing them to promote their desired culture, mission, or tone.
Social media research is a form of research using social media, as opposed to an alternative research methodology to qualitative or quantitative research.
The most beneficial thing about using social media marketing is that you can reach out and talk to a lot of potential customers very easily. But that's not the only reason you should use social media marketing. There are many reasons that are just as important such as letting your customers reach out and talk to you. They can share their ideas with you, allowing them to participate in contests and promotions and many other things that can help your business grow and become more profitable.